"A vacation is having nothing to do and all day to do it in"
--Robert Orben
Summer vacation 2011: Arizona
We awoke bright & early and flew into Phoenix. Our agenda? See some desert sites and spend a lot of time splashing in beautiful resort pools.
Mission accomplished.
Vacation, part 1:
DESERT
"Wow, we're really high in the sky! It's windy up here."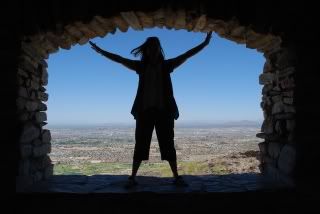 (Mom, being "creative")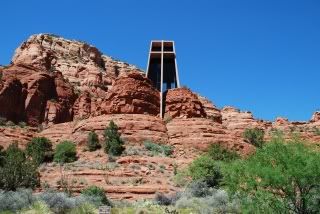 One of the coolest locations for a chapel - ever.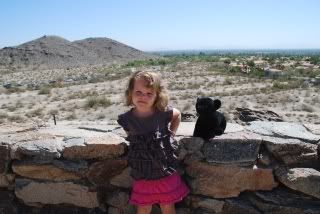 Cougar went everywhere with us - including a morning hike over rocky terrain. He was quite a trooper.
Our desert oasis for the first few nights
"Mommy, is this Snow White's castle? I think it is!"
(Actually, Mission San Xavier near Tucson)
Amelia dubbed Arizona
"very cactusy".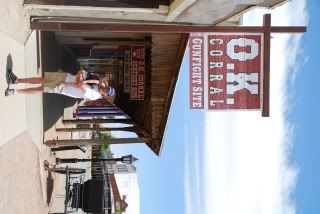 Tombstone - very dusty. And the site of the shootout at the OK Corral.
Check in tomorrow for Vacation, Part 2: WATER FUN!