Enjoy the City is getting ready for the holidays! Everyone is making a list and checking it twice - so don't be naughty, you had better be nice!
Enjoy the City coupon books
are a great holiday gift! We have enjoyed the North Atlanta books for a few years. The books are full of coupons for restaurants, attractions, entertainment, rental cars, and more! Enjoy the City coupon books feature thousands of dollars in savings at many of the area's most popular places.
Now through December 19th, you can place orders on
EnjoyTheCity.com
and get 50% off plus FREE shipping for orders of three books or more! This offer applies to City books and Online Promo books:
(a) $20 City books at 50% off will be $10, so that is three books (great gifts) for only $30!
Bonus: if you order 25 City books you get 25 more for FREE; that's only a $5 unit price!
(b) $12 iEditions at 50% off will be $6, so that is three books for only $18. These editions are regional.
Bonus: order 25 iEditions and get 50 FREE -- wow.
Online, you will select from "fundraising books" with a city name in the title, such as Atlanta, Houston, and Charlotte OR "online promo books" for regional books, such as Southeast Region, as listed above. Once you select a book online, you can flip through it and decide if it is the right selection for you (or your gift recipients).
Once you select the books you wish to purchase and add to cart, you will be able to enter a promo code. **ENTER THE CODE: Balancing Mama**
The blogger code is applied at the basket and the system will reflect the discounted amount on the following screens. Make sure the discounted amount appears BEFORE you submit your order. Also note, the free books (if you purchase 25) will not e reflected in the cart, but will be fulfilled in shipping.
Happy Holidays! Saving friends some money is a fantastic gift. Enjoy The City books will bring a smile to any recipient's face.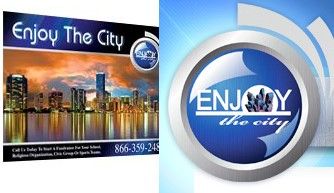 This is a sponsored post. All opinions are 100% mine.