I am grateful for our land of opportunity.
For family.
For nature.
Our holiday weekend was full of firsts. Joy burst from simple moments, and memories were made.
Shucking fresh corn
Grasp, peel, pull, toss.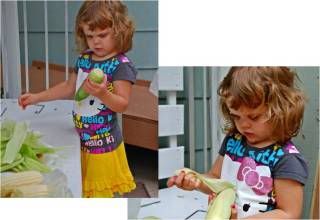 Learning a new skill from an uncle
Choose, hold, aim, snap.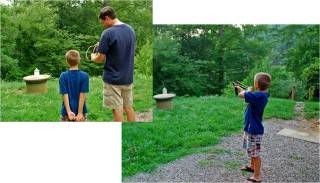 Catching lightning bugs
Seek, point, reach, scoop. Giggle!
Picking wild blueberries – and blackberries too
Search, select, stretch, pluck. Smile.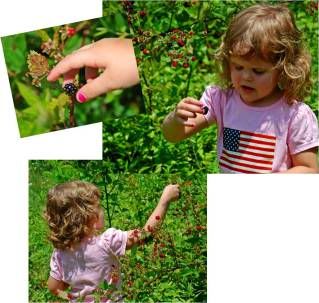 Everyday life can be monotonous. Motherhood doesn't come with a lot of verbal thanks. But the rewards are weekends like this.
What did you do this weekend?