Wow, if Amelia reads this blog one day, she's going to think I'm one depressed mama.
I don't mean to come across that way. Yes, challenges have been thrown at us left & right throughout the summer and even into October. But ya know what? We survived. We met each challenge head-on and gritted our teeth until the stress had passed.
Certainly I had my share of tears. Nearly an anxiety attack or two... or three.
"What doesn't kill us makes us stronger"
-- or something like that.
As of this moment, things are looking up! I'm ready for the weekend and I am ONE PROUD (balancing) MAMA.
#1
My sister-in-law came into a fantastic deal for a nearly-new wheelchair-accessible van. Now she & her mother can get out of the house with MUCH more ease. They even celebrated with dinner out on the day of the van's purchase.
#2
My sweet kitty Claude is gone, but he's not suffering anymore. And Amelia surprised me with total understanding. "I know Claude's gone, mommy. He's happy."
#3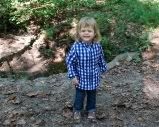 Amelia's bout of vicious Hand, Foot, & Mouth Disease (plus an ear infection we didn't know about) sent her to the ER earlier this week, but she is back to normal again. She's playing and making everyone around her laugh - just like the Amelia we've come to love so very much.
#4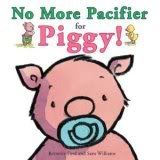 Amelia slept last night
and
took a nap today with no pacifier! She couldn't use it during the painful throat/mouth sores from HFMD, so we took advantage of the situation and removed it for good.
#5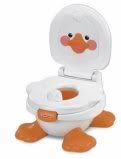 After discovering that Amelia goes potty at school, I was able to get her to admit that our at-home potty (with potty ring) is just too big. We went to Babies-R-Us yesterday morning and she picked out her very own potty. I left the decision completely up to her, and she is thrilled with her quacking musical ducky potty. We've had it in our home for a day, and she's used it many, many times!
Such a growing experience (and a test of sanity) for us all.




But we made it through. Hip hip horray!
Now, life, do you have anything else to throw at us? Or do we get to enjoy a little break from your insanity? Let me know... I'll be awaiting your reply.